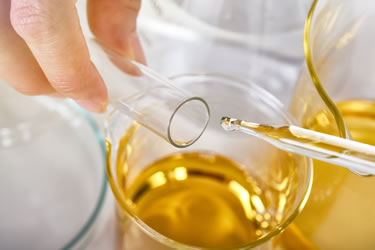 WHAT IS IT MADE OF?
In Brief: Most flexible moldings are made up of a combination of polyurethane resin and various fillers (typically calcium carbonate).
Details: Prior to 2000, most flexible moldings were made from polyester resins with various fillers (typically calcium carbonate) to lower the cost. The change was made to polyurethanes primarily due to an anticipated moratorium on Acetone (used in the production of polyester resins). The new alternative for Flexible Molding was polyurethane. Although it is less expensive to make Flexible Molding from polyester resin, the change remained permanent due to the advantages of polyurethane.
Polyurethane Pros & Cons
Pros:
Polyurethane Flexible Moldings are stronger. Flexible moldings made from polyester resins were much more likely to tear if nails were placed too close to the edge of the molding or if the molding was even slightly over-stressed during installation.
Polyurethane Flexible Moldings remain accurate to size. Flexible moldings made from polyester resins would often shrink in size during curing making it difficult to guarantee the finished dimensions of the moldings.
Polyurethane Flexible Moldings hold up better in harsh exterior environments. The finish on the molding (paint, stain, varnish, etc.) always plays a part in the longevity of any project however we have had far fewer reports of failed material in these harsh environments since the change to polyurethane.
Polyurethane Flexible Moldings do not emit the unpleasant odor associated with polyester Resins (surfboard resin).
Cons:
Polyurethane is more expensive.
Polyurethane is very hard on the molds used to make Flexible Molding. These molds (usually made from silcone rubber) degrade quickly compared to Polyester Resin based Flexible Molding. This adds considerably to the cost of manufacturing Flexible Molding.
Polyurethane requires expensive equipment to dispense. Although you can mix Urethanes by hand, consistent mix ratios are much easier to maintain when a urethane dispensing machine is used. This again adds to the cost of the Flexible Molding.
Does that mean all flexible moldings are the same?
Although most Flexible Molding is made from polyurethane this does not mean that all Flexible Moldings are created equally. The type and quality of the raw materials used to make the polyurethane as well as the type and amount of filler(s) play a big part in the flexibility, strength and durability of the molding. We have tried most of the major manufacturers of Flexible Molding and found Flex Trim (now Carter Flex) to be the most consistent in maintaining a good balance of flexibility, strength and durability.